My company asked Paige (my US colleague that is also participating in Remote Year in the Meraki group) and myself, to write a blog post for our internal newsletter, explaining our RY experience: the why, the how…
Below is what I wrote. This was preceded by a little introduction from our boss, Scott, that I will never thank enough for being one of the most talented, sensitive and empathetic leaders I could have asked for. He said many things that relate to our company and business and ended his introduction to our posts saying: "I really admire that Paige and Valentina proactively sought opportunities to challenge themselves both personally and professionally". "Neither of them has missed a beat in their responsibilities, and they continue to shine each and every day. It's really been a win-win situation."
This is what being a great manager sounds like.
===
My Remote Year
Someone recently told me that your life is full when days feel very long and months feel very short. This is pretty much the summary of how it feels to be on Remote Year (RY) for me.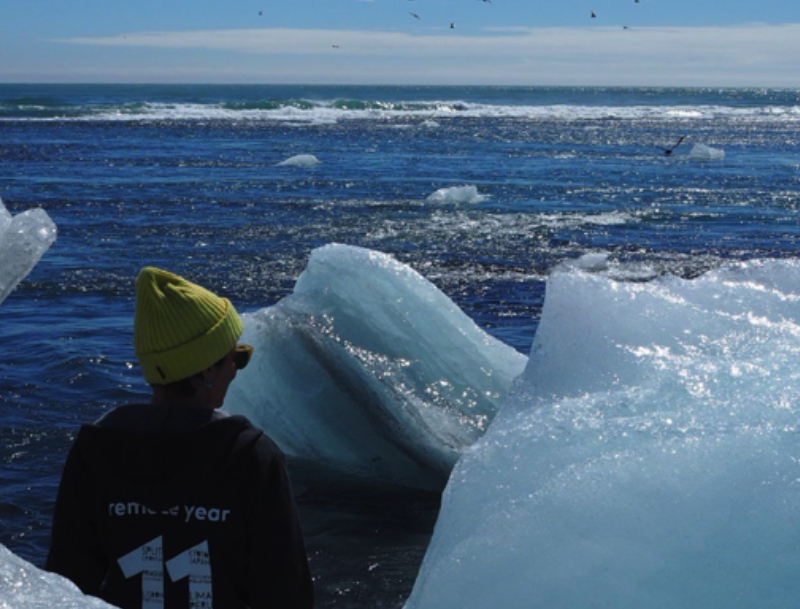 Every single day is filled with a great amount of discovery, work, play and even giving back to others.
Living abroad is not new to me. For those of you who don't know me well, I am Italian-born and bred. I first left Italy to live abroad when I was 16, spending a semester as an exchange student in Toronto. I then lived in Madrid for six months as an Erasmus[1] Student when I was 20 and studied in Bologna. From there I finished my University studies in Rome and completer a Master in Milan, where my career has started. I moved to Paris for work in 2011 and then to London in 2015 to join Mood.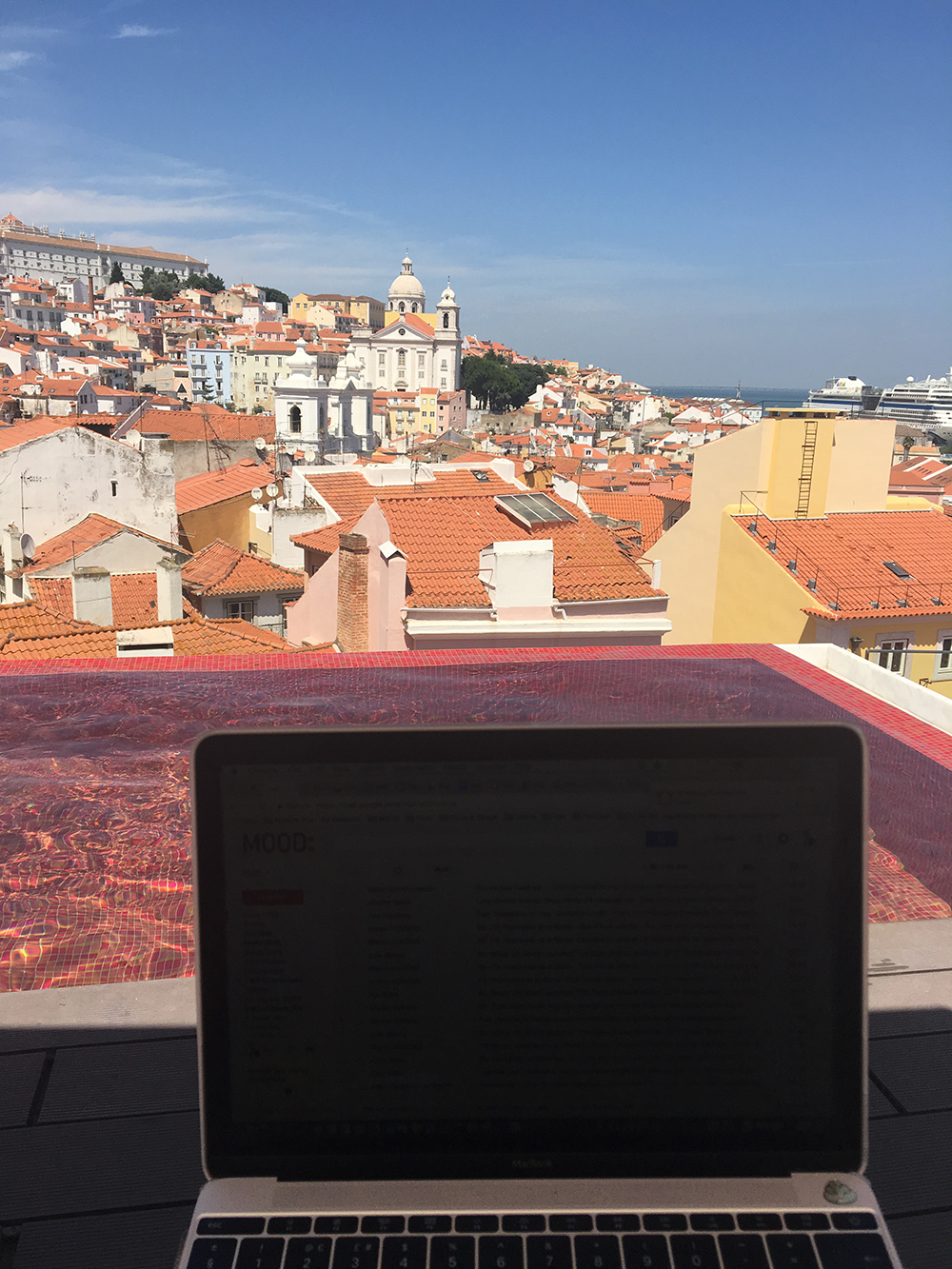 Being a digital nomad, on the other hand, is something very new to me. It's not by chance that it's "a thing" now, because technology really gives us so many resources to be and feel in touch all the time. Indeed, it does require some extra effort from everyone involved, and this experience is teaching me to further appreciate all the support from the MINT team.
So, if travelling is already part of my life (and my job routine), and if I already love my job, my colleagues and my life, why have I decided to put everything into storage and leave the comfort of my life (and a home) for the unknown?
To be fair, my first answer is always another question: Why not?
All in all, I am a person who is attracted by change and somehow obsessed with personal growth. Since I didn't feel the urge to change any of the above, I decided to drive my growth by taking myself out of my comfort zone, challenging myself to do my job while traveling and learning first-hand what the 21st century career is all about. The fact that my RY group is called Kaizen, which is Japanese for "continuous improvement," was the cherry on the cake.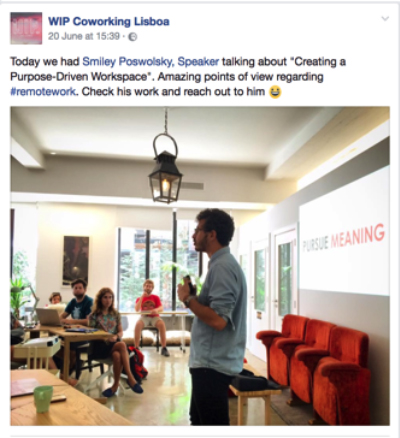 What makes this experience even more unique is travelling with 50 other professionals. This creates an instant community bond and support network that is gold when browsing through the world while working. The fact that we all work means we are all on similar patterns with similar needs; we all want to make the most of this experience while continuing to be our best at work. On the other end, the fact that we all have different backgrounds and jobs allows us to exchange and learn from each other. We don't do this daily, as every one of us is pretty busy with our own stuff, but we have "Knowledge Drops" and "Wisdom Wednesdays" for this, together with monthly meetings called "The Junction" where we get to hear from and exchange with local entrepreneurs and organizations.
What also makes this unique is doing it with a company that is proving to be far more organized and professional than I even expected. Our travel, accommodations and working spaces are all sorted for us before we arrive, with a real effort in trying to make every transition as smooth as possible. The first work day I arrive in a new country I open my laptop and I'm working, with no discontinuity and all the facilities I need.
Last but not least we get the opportunity to do good deeds and get involved in local social impact projects in each city, volunteering in our spare time for a variety of philanthropic activities from distributing food to families in need, to raising money for refugee organizations and helping shelters with pet adoption campaigns. This has been not only a way of doing something for those less fortunate at a time of my life where I feel quite lucky and content, but also my favorite way of engaging with local communities.
As an international director and a "certified Xennial" I really appreciate the opportunity I have been given to experience what the work of the future will somehow look like and expand my understanding of other markets and cultures from quite a unique and close up perspective.
I hope I will be able to share and interpret these learnings to the benefit of my team and our organization.
In the meantime, thank you Mood, Scott and team for your trust and support in this adventure. It means a lot.
Baci
[1] The European program that allows deserving university students to study abroad for one or two semesters in another European university.